Social Architecture
Walter Gropius was able to realize his vision for the community by creating a building in Dessau that represented the philosophical and aesthetic vision of the Bauhaus as well as the physical spaces that encompassed the life of the students, artists and masters.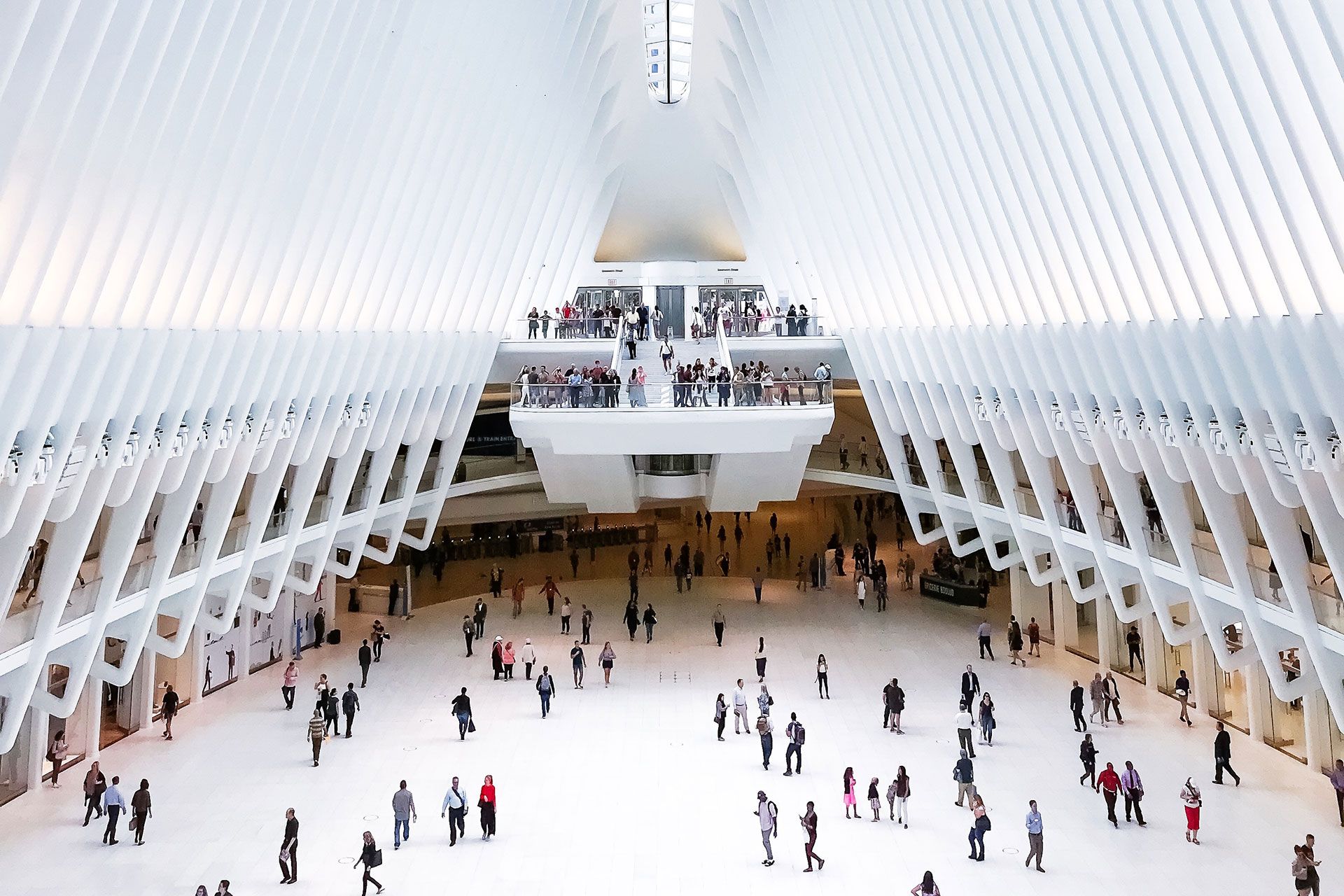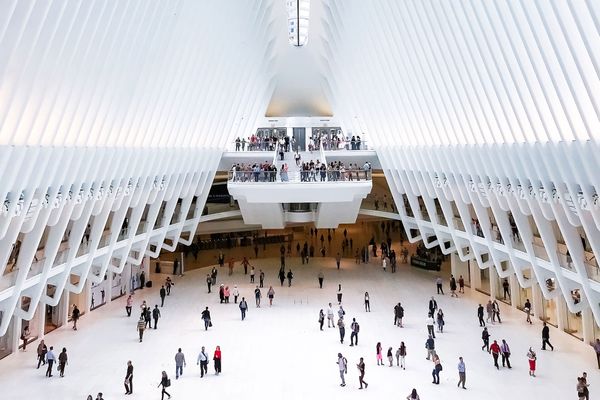 Changing the way people connect
When thinking through what the Bauhaus was up to all those years ago, it seems difficult to articulate succinctly. For the time, it was an innovative adventure in social dynamics as well as art and architecture. From these ideas emerged the concept of social architecture. While these terms may not have been used at the time, the idea has evolved and transformed over time. Below is a compilation of definitions and concepts for the idea of social architecture.
Bauhaus
Walter Gropius was able to realize his vision for the community by creating a building in Dessau that represented the philosophical and aesthetic vision of the Bauhaus as well as the physical spaces that encompassed the life of the students, artists and masters. With the basic needs of human life accounted for, food, clothing and shelter, the artists could focus on the transcendent, the metaphysical aspects of harmony, organization and the energy and creativity of collaborative life. The building was designed with staircases that encouraged chance encounters.
https://www.bauhaus-dessau.de/en/index.html
Pixar
This is the same concept that Steve Jobs was trying to encourage when he was leading the design of the Pixar space.
So he had the Pixar building designed to promote encounters and unplanned collaborations. "If a building doesn't encourage that, you'll lose a lot of innovation and the magic that's sparked by serendipity," he said. "So we designed the building to make people get out of their offices and mingle in the central atrium with people they might not otherwise see."
Steve Jobs by Walter Isaacson, p.431
https://www.goodreads.com/book/show/11084145-steve-jobs
MIT
Sandy (Alex) Pentland, MIT, wrote a book about Social Physics that goes even further to integrate measurement and data analysis into the work of mapping out the interactions of populations of people by tracking their movements within architectural spaces and correlating this data with the spread of ideas.
http://socialphysics.media.mit.edu/
Cardus
A Canadian organization has branded itself as a think tank studying public life and institutions, summarized by the term social architecture. Here is how Cardus describes itself:
We've been here since 1974
Cardus exists as an independent think tank located in the heart of Canada. Initially founded in 1974 as the "Work Research Foundation," Cardus emerged from a desire to translate the richness of the Christian faith tradition into the public square for the common good.
Studying Social Architecture
Reimagined in 2000 as "Cardus," our team—Michael Van Pelt, Ray Pennings, and a dynamic group of experts—has spent over twenty years studying the institutions, communities, beliefs, leaders, and intricacies of civil society that collectively compose the social architecture of our common life.
Living together in difference
Determined to live together well in difference and enlarge public conversation on key policy issues, our team works to produce independent research, contribute measured public commentary, and convene projects and initiatives across North America.
Enabling human flourishing
With main offices located in Hamilton (Ontario) and Ottawa, and intellectual hubs located across the continent, Cardus retains a commitment to producing scholarship, dialogue, and partnership that enables and enlarges human flourishing, together.
https://www.cardus.ca/who-we-are/our-story/
A List Apart
The Elements of Social Architecture
Humans can behave in surprising ways when you bring them together. In an information space, a human's needs are simple and his behavior straightforward. Find. Read. Save. But once you get a bunch of humans together, communicating and collaborating, you can observe both the madness and the wisdom of crowds. Digg, an online news service in which the top stories are selected by reader votes, is as likely to select an insightful political commentary as it is an illegal crack for a piece of software as their top story. This unpredictability makes architecting social spaces the most challenging work a designer can take on.
While your designs can never control people, they can encourage good behavior and discourage bad behavior. The psychologist Kurt Lewin developed an equation that explains why people do the crazy things they do. Lewin asserts that behavior is a function of a person and his environment: B=f(P,E). You can't change a person's nature, but you can design the environment he moves around in. Let's explore some of Alexander's patterns I've observed in my work and the design work of my fellow practitioners.
https://alistapart.com/article/theelementsofsocialarchitecture
NEWaukee
NEWaukee is a social architecture firm in Milwaukee, Wisconsin. They describe themselves as a firm that "changes the way people connect."
What is Social Architecture?
Put simply — it is the conscious design of an environment that encourages a desired range of social behaviors (How People Work, Live & Play) leading towards a goal (To Make Our City More Awesome!).
NEWaukee's programs and initiatives motivate Milwaukeeans to look critically at the city in which we live, to realize its potential and to empower folks to shape a city of which we all want to be a part. We hope that whether you're new to Milwaukee or simply ready to look at Milwaukee through a new lens, NEWaukee can help you fall in love with this city.
B+H Architecture
Social Architecture: The process of building culture by design
Can architecture influence how people interact and learn?
We're convinced that it can. Drawing on our extensive experience designing innovative post-secondary learning environments and collaborative workplaces, we ensured that the Nest's architecture would support the social aims of our clients – namely, to create a student centre that would foster a culture of sustainability and shared striving.
...
Most of this publication is a case study about the AMS Student Nest, the University of British Columbia's new Student Union Building, which we designed in collaboration with DIALOG.* Our clients on that project were UBC's students – most of the funding for the Nest came from student fees. UBC's students wanted a building that would be an exemplar of environmental, social, and economic sustainability. They envisioned the Nest as a hub of engagement where people would enjoy coming together to learn new skills, exchange ideas, study, and socialize.
Before we get into the specifics of the Nest, however, we would like to explain what we mean by "Social Architecture," and how we developed this concept through our work on previous post-secondary projects – two schools of engineering in particular.
*The design team on this project is formally identified as "DIALOG + B+H Associated Architects."
https://www.bharchitects.com/en/2017/12/21/social-architecture/
Wikipedia
According to Wikipedia, social architecture is defined as following:
Social architecture is the conscious design of an environment that encourages a desired range of social behaviors leading towards some goal or set of goals. The environment social architecture influences may be social systems, or digital spaces such as media tools (sometimes synonymous with Web 2.0) and UX strategy. In building design it can refer to the architecture of social spaces such as bars and restaurant.[1]
In social systems, "social architects" seek to modify human behaviors (behavior change) through carefully designed programs or workshops that seek to involve the members of a population to improve, for example, the livability and safety or environmental impact of their own communities.
In digital spaces, "social architecture" is sometimes confused with "information architecture" or "interaction design".
The theory of social architecture can be applied to solve talent attraction and retention issues, while simultaneously combating a community's social issues. The Milwaukee-based firm, NEWaukee is the first social architecture firm in the United States.
Social architecture on team-building
Social Architecture is different from interaction design and information architecture. Rather, it can be illustrated with the combination of two. Specifically, the idea is to use structural (e.g. software, organizational rule) tools to design a socio-technical infrastructure for participants to behave in the wanted direction of the designer. It can be used as a conceptual framework for directing building a real-world community of which member communication is mostly taking place offline. Social architecture aims for creating an effective infrastructure for non-face-to-face communication and management.
As more and more across-devices team-building platform (such as Slack, Basecamp, Teambition, Tower.im) has been used, they provide some empirically-designed communication pattern for new joined teams whose major communications taking off online.
The popular team-building platforms have some common features that their designers see as providing more efficient online communications. Mostly the team leader (or any member) will create a team on the platform with customizable name and invite other team members to join this team. The created team will be able to use designed features from the platform. They include:
Newsfeed: Similar to Facebook's news feed, it is a semi-public feed where all joined team members can post or update their thoughts and get immediate or delayed feedback from other team members.
Discussion Board: Team members can create threads related to topics for all members to participate in discussing.
File Sharing: Team member can upload files from their multi-platform devices and cloud storage.
Chatroom and Private chat: They provide real-time chat among all team members or between specific team members.
Task-distribution and checklist: Team members can(be) distribute tasks and set deadlines.
Calendar: A shared calendar with deadlines and important dates.
https://en.wikipedia.org/wiki/Social_architecture
São Paulo, Brazil
Social Architecture: The Misunderstanding That Led Ruy Ohtake To Improve Brazil's Second Largest Favela
For Ohtake, the role of the architect and urban planner is increased when working in social architecture. "When working in social programs, the architect must assume two principal attitudes: as a technician and as a citizen. It is essential to talk to the community, feel what the people think, not in a closed office to design in isolation."
https://www.archdaily.com/897700/social-architecture-the-misunderstanding-that-led-ruy-ohtake-to-improve-brazils-second-largest-favela
New York City
Social Architecture: A New Approach To Designing Social Spaces
The fabric of New York City is its people, woven from a stunningly complex web of social circles that have fascinated me since childhood. My city inspired me to take a more serious look at sociopolitical structures as an undergrad student of political science. Observations from my educational and professional background have evoked the design of a concept that I envision as a new area of study and a viable career path. I call it Social Architecture. People like me, social architects, consciously plan and design social space within physical space to optimize human interactions and maintain intended social frameworks. In other words, we create "vibes," socially. Implementing strategic social architecture in businesses has powerful potential to enhance human happiness and productivity which can create room for better customer service and financial success.
https://www.huffingtonpost.com/claudia-gatsby/social-architecture-a-new_b_5448130.html
Canada
Renewing Canada's Social Architecture
An entire site has been dedicated to Canada's social policies and programs.
Canada's social policies and programs have barely changed since the 1960s, despite major transformations in our economy and society. These policies continue to drift further from their goals and serve fewer Canadians, less effectively. It's time to renew our out-of-date social architecture.
Renewing Canada's Social Architecture is a collaborative project involving researchers from the Mowat Centre, the Caledon Institute of Social Policy, the Institute for Competitiveness and Prosperity and the Institute for Research on Public Policy. The purpose of the project is to advance public dialogue on our social architecture, and highlight areas where our core social programs and policies  require modernization to meet Canadians' needs. Each report contributed to the project is the responsibility of the authors alone, and does not necessarily reflect the views of the other contributors or organizations.